Endomic Max
Endomic Max system.
Endomic Max
• Instructions:
Fracture treatment of middle third clavicle.
Pseudoarthrosis.
Vicious consolidation.
• Placing set:
Soft tissue divider.
Daviers.
Bits and males corresponding to the implant diameter.
Adjustment system.
Implant diameter variety (ø3,5mm, ø4,5mm, ø5,5mm, ø6,35mm).
• Advantages features:
Allows the natural compression of the fracture location.
Minimizes the migration of the used material.
Avoids the presence of prominences and pain.
Eliminates the increase of clavicle stress related to removal of plates and screws.
Easy extraction.
Related products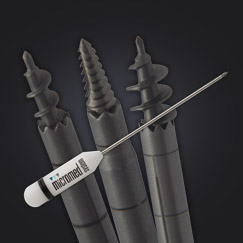 Ar-Mic Express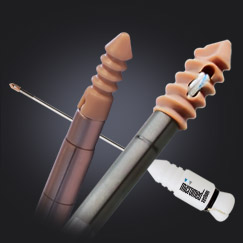 Ar-Mic Peek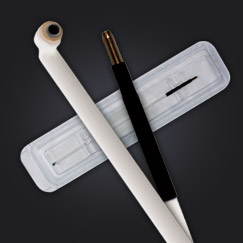 RF Terminal