IQL Type Clamp
Micromed System's IQL type Clamps.

For easy insertion and to avoid implant migration.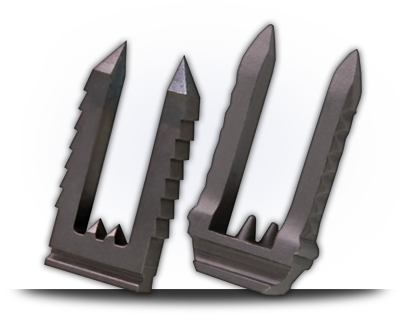 IQL Type Clamp
• Micromed System's IQL Type Clamps are designed to reach a more integral approach of tissue and bone, among all the clamp fixations which are available in the current market.
• The aggressive triangular design of the legs allows an easy insertion and also avoids the implant migration, as well as the reinforcement of their angles, which avoids any alteration of the design itself.