Endomic Mini
Endomic Mini system.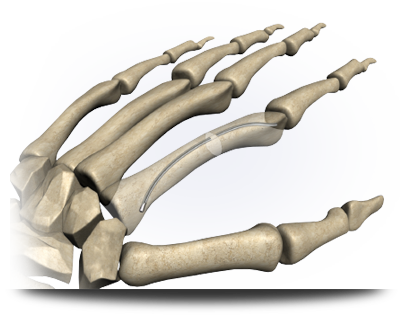 Endomic Mini
• Instructions:
Fracture treatment of metacarpal and phalange.
• Placing set:
Soft tissue divider.
Manual clamp.
Wrenches.
Measure compass.
Diverse diameter and radius testers.
Previously curved implants.
Large variety of longitudinal implants available in 1.2 and 1.5 mm diameters.
• Advantages features:
Minimally invasive.
Osteosynthesis by anterograde via.
Great fracture stability.
Low risk of vascular or nervous injury.