Foot Mic
Titanium Headless Compression Screw.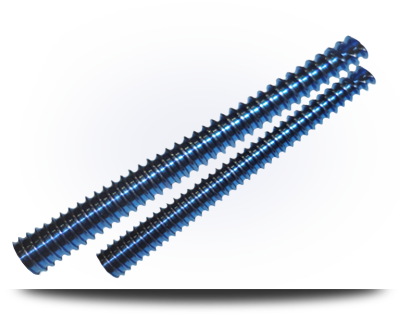 Foot Mic
• Foot MIC is a revolutionary headless compression screw made of titanium grade 5, which allows fractures repairing, osteotomies and fusions of extremities.
• It is a cannulated screw, self-tapping and complete thread. This last mentioned allows managing in a better way the cyclic loading during the healing process as shown in results of biomechanical studies.
• Its headless design allows implanting around the joints area reducing the risk of impingement or soft tissue irritation, and the change on the thread between the extremes compresses the fragments gradually as the implant progresses.
• Being a cannulated screw, the insertion is facilitated percutaneous with minor tissue dissection.